Pool Chemicals & Accessories
BioGuard® Pool Chemicals
Our pool specialists have the tools to keep the water in your pool sparkling clean, starting with the BioGuard® 3-Step Pool Care System: SilkGuard Complete® Tabs/Sticks, BioGuard® Basic Tabs, Power Chlor™, Super Soluble™ and Brominating Tablets to clean the water; Smart Shock®, Easy Shock & Swim®, Burnout® 3, Burnout® 73 and Oxysheen® to destroy contaminants and Algae Complete®, Back Up® 2, Algae All 60®, Banish® and Spot Kill® & Spot Kill® WP to prevent and kill algae.
You'll find the complete line of BioGuard® pool chemicals at Patio Pool & Fireside along with expert advice on how to best use them from our Pool Specialists!
ALEX Computerized Water Analysis System
BioGuard® pioneered the idea of computerized pool and hot tub water testing. Just bring a sample of water from your pool or hot tub to Patio Pool & Fireside and our trained and certified local water care experts will test it and give you a list of recommendations to balance your water. And by providing accurate results in an instant, there's no guessing with the ALEX water-testing system, it saves you money by being accurate the first time!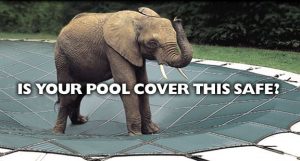 LOOP-LOC Covers and Liners
Make sure your pool has a genuine LOOP-LOC Safety Pool Cover, the only mesh safety cover proven strong enough to support an elephant! Check with our experienced team at Patio Pool & Fireside for all the reasons to buy a LOOP-LOC pool cover.
For a designer in-ground pool liner, check out LOOP-LOC pool liners at Patio Pool & Fireside! With more than 30 elegant designer patterns, a 20- year pre-rated warranty and manufactured to be a perfect fit for any shaped pool, they'll transform your in-ground pool into a spectacular centerpiece of your backyard.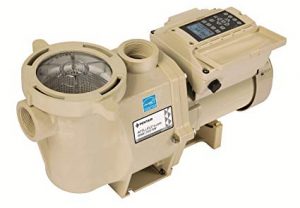 Pentair Pool Pumps and Vacuums
Pentair pumps and vacuums are engineered to filter, clean and sanitize water in your pool and spa.
And their automation equipment makes it easy to control from anywhere.
Let the experts at Patio Pool & Fireside help you choose a Pentair pump or vacuum for your pool.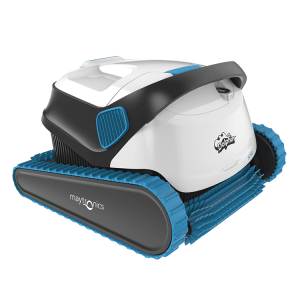 Dolphin Pool Sweeps from Maytronics
Dirty pools have met their match with Dolphin Pool Sweeps! Works in both above-ground and in-ground pools.
Get top of the line cleaning performance with our set it and forget it automation.
And our "Smart Navigation" software will map out the most efficient cleaning route by learning your pool's layout, and will sense obstacles like ladders for optimal cleaning.
Plus Dolphin's scrubbing brushes remove leaves, dirt and algae from your pool's floor, walls and waterline!
Polaris Pool Sweeps
For more than 40 years Polaris has bee known worldwide for its quality and best-in-class cleaning power. This visionary class of pool cleaners has become the benchmark against which all others are measured.
Focused on premium engineering, rugged construction and reliability, Polaris pool cleaners are built to last and are proven to clean where others can't.
Let the experienced team at Patio Pool & Fireside help you decide which pool cleaner is right for your pool; advice that you won't get at a big box store or online!
Hayward® In-Ground and Above Ground Pool Pumps, Filters, Heaters, Lighting, Sanitation and Cleaners
For over 80 years Hayward® technology has manufactured advanced pool equipment to help homeowners enjoy the pleasures of their pool. Visit with our pool specialists at Patio Pool & Fireside for recommendations to make your backyard an easy to maintain pool paradise.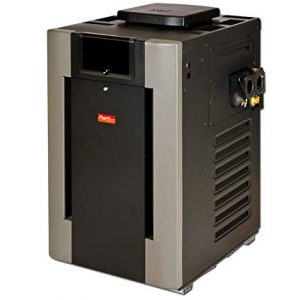 Raypak® a Rheem® Company
Raypak® manufactures in-ground and above ground pool and spa gas and electric heaters and heat pumps.
Consult with our pool specialists at Patio Pool & Fireside for recommendations for your pool.
Texas Rec Pool Floats
Make your pool more fun – and safer – this summer with floats, lounges, swim vests, toys and games plus a wide variety of aqua fitness items – Hydrotherapy Belts, Water Dumbells, Buoyancy Belts, Aquatic Swim Bars, Ankle Wraps and Water Joggers – all from Texas Rec!
These super soft pool items are easy to care for and come with a limited 1 to 3 year warranty!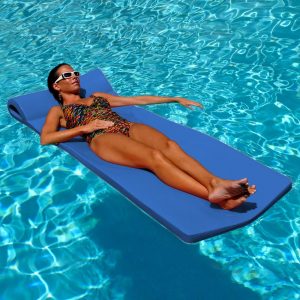 Miscellaneous Pool Toys
We're packed with all kinds of fun pool toys for the family! We have many shapes and sizes of Dive Toys, Water Pistols, Pinwheel Squirters, Inflatables, Kickboards and so much more!
Evolution Advantage Above Ground Pools
If an above ground pool is the best fit for your lifestyle and backyard, visit with the pool specialists at Patio Pool & Fireside about Evolution Advantage Above Ground Pools. The exclusive Simple Clean System is a comprehensive pool care system that combines a Multi Stage Pre-Filter, Energy Saving Pump, Hybrid Filtration System, Simple Salt System and an Automatic Cleaning System. It's easy care above ground pool comes in many models/options to perfectly fit your family's needs.