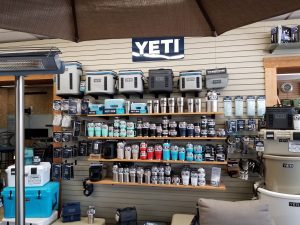 YETI
In 2006 YETI Coolers was founded with a simple mission: to build a cooler an outdoor enthusiast could use every day, rather than one for the mass-discount retailer; one that simply wouldn't break.
Patio Pool & Fireside brings you a complete line of YETI products including Hard Coolers, Soft Coolers, Drinkware, Bags, Cargo Boxes & Buckets and Chairs.
Plus our experts will help you choose the YETI product that fits your needs and plans…again unlike the customer service you'll find at a big box retailer!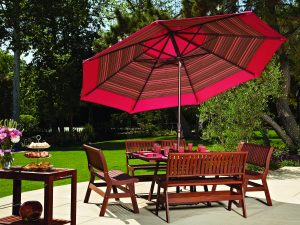 Treasure Garden Umbrellas & Rugs
Complete your patio or deck with a top-quality custom-made handcrafted umbrella from Treasure Garden.
These umbrellas combine the latest technology with current color and fabric trends. If you need a Cantilever, Specialty or Market design for your home, Treasure Garden offers them all. And don't forget your bare feet!
Treasure Garden has outdoor rugs to complement your new umbrella or your current patio furniture.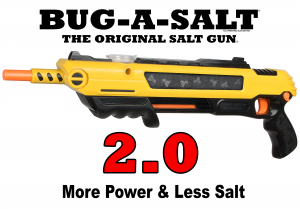 BUG-A-SALT
Don't let disease carrying, disgusting flies ruin your outdoor experience!
Patio Pool & Fireside now carries BUG-A-SALTS fly eradication devices.
Ordinary table salt is used as a lethal projectile to kill flies and other flying bugs with an accuracy range of within three feet – safe even on windows, ceilings and in corners.
303 Products
Now that your backyard is Staycation Proud, how do you keep it that way?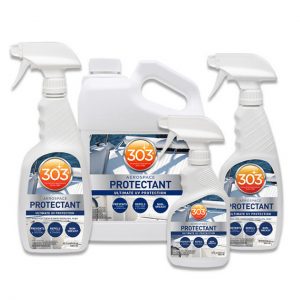 With 303 Products, that's how!
303 Products developed the world's first UV-screening treatment that protects rubber, vinyl, plastic, fabric and leather surfaces against UV and ozone degradation.
Get yours at Patio Pool & Fireside.
Much, Much More!
To really get to know us and see all that Patio Pool & Fireside has to offer you and your home, we invite you to come to our store at Huntoon and Oakley and visit with our staff.