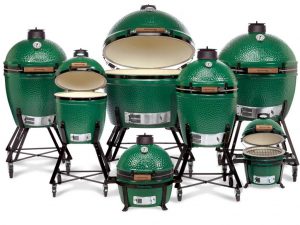 Big Green Egg
It seems more and more people grill now than ever before, and they do it in all kinds of weather! If you're looking for the Ultimate Cooking Experience come to Patio Pool & Fireside and check out our complete selection of Big Green Eggs that function as a Grill, an Oven and a Smoker.
If someone in your family is an avid cooking enthusiast, our experienced team will help you choose the perfect Big Green Egg from the seven sizes that are available.
Already own a Big Green Egg?  Come in and browse our extensive selection of "EGGcessories" like the new Carbon Steel Wok, XLarge EGGspander, Cast Iron Sauce Pot with Basting Brush, Chef's Flavor Injector, Grilling Planks and so much more!
Smokin Brothers Pellet Grills
Smokin Brothers, Inc is a family owned business that started in Southeast Missouri competing in BBQ Contests.
In 2011 Smokin Brothers expanded their product line to include American Made Smokin Brothers™ Pellet Grills that hold a constant temperature, have plenty of grill space and are built with quality in mind.
They also added 100% Pure Unblended Natural Wood Pellets that add more smoke flavor.
Come to Patio Pool & Fireside to see these pellet grills and pellets.
Our knowledgeable team is ready to answer all your questions!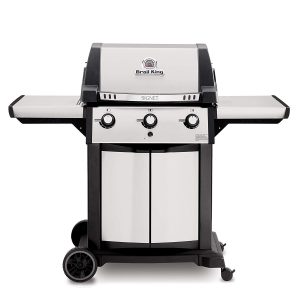 Broil King Grills
If you're looking for a more traditional grill that can use both gas and charcoal, then your next stop should be Patio Pool & Fireside for a look at Broil King Grills, Built for Great Barbeque Flavor!
Every Broil King Grill provides unparalleled cooking versatility and no matter what model the you choose, the legendary Broil King cooking system gives you the ability to cook almost anything on your grill in any style you desire.
And you can do more with your grill with broil King accessories like grilling Tools and Brushes, Roasters & Racks, Pizza Baking Accessories, Rotisseries, Skewers & Skewer Racks and so much more!
Plus at Patio Pool & Fireside you have the advantage of working with an experienced team who will share their product knowledge with you – and not just sell you a grill!
Fire Magic Grills
Patio Pool & Fireside also offers another option to you grillers out there powered by both charcoal and propane– Fire Magic Grills!
Plus Fire Magic offers portable and built-in grills and smokers.
Fire Magic Grills are manufactured in California by RH Peterson Company, the same company that makes American Outdoor Grill and Peterson Real Frye Gas Logs…you can be confident they know what they're doing when they manufacture these grills!
And you can trust the hands-on team at Patio Pool & Fireside to help you choose the model that's just right for your grilling needs.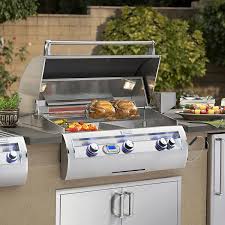 AOG Grills
We can't talk about Fire Magic Grills without showing you American Outdoor Grills, made by the same manufacturer!
These grills have a stylish sleek appearance featuring a rounded hood and contoured face with a satin finish.
An AOG grill is made from the finest commercial-grade stainless steel with a large cooking surface, stainless steel rod cooking grids and an analog thermometer for precision grilling.
Broilmaster Grills
Broilmaster Grills have a size and type of grill for any family:  Stainless, Premium and Deluxe Gas Grills featuring multi-level cooking grids, retract-a-rack and a timeless Bow Tie Burner, and Charcoal Grills, Infrared Grills, Slow Cooker Grills plus all the accessories you want to go with these grills.
Grilling Accessories for Every Grill
If you already own the grill of your dreams, but would love to add some additional accessories to enhance your grilling experience Patio Pool & Fireside has just about everything you want:
Gourmet Wood Chips, Gourmet Wood Chunks, Butcher Paper, Salt Blocks, Wood Planks and Stump Chunks.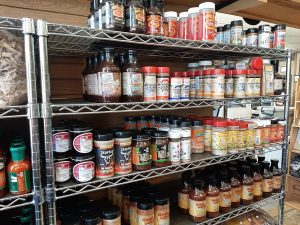 Grill Spices & Blends
If you're looking for different ways to flavor your grilling meats, Patio Pool & Fireside offers many brands, even the hard-to-find specialty blends:  Mary's Cherry, Uncle Bob's, Willingham's, Smokin' Guns, Jack's, True Bud BBQ, Big Green Egg Spices, Rubs & Sauces, Smokin Bro's Rubs & Sauces, Bad Byron's Butt Rub, Rufus Teague, Outdoor Home, Fergolicious, Chile Slinger BBQ and Jack Daniel's.